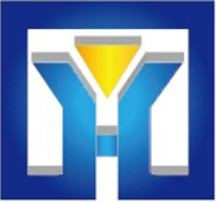 Oil Expeller, Oil Press and Oil Refinery Machine Supplier
Small Coconut Oil Mill Machinery
Coconut oil press machine operation priciple:
The first step:Open the cap of the oil tank,and fill in the hydraulic oil into it.
The secind step:Open the red switch of Power Distribution Cabinet to preheat the machine.
The third step:One hand hold the handle,then the other one pull the cap of the machine,and pour the oil material into the charging barrel.(if the oil material is not so much,we can put them into the special bag,cos the heavy pressure can make the oil material flow through the oil-way,and stop it up).
The fourth step:Put the iron mat onto the oil material and close the cap,and tighten the nut on it .
The fifth step:Turn the high-pressure reflux valve and the machine start to work.At the same time,the oil tank will go up to press the oil material and the oil follow from the oil way by the high pressure.
The sixth step:There will be an oil-out beside the lacquer tray,below it,we can put down the oil can for oil collection.
The seven step:The machine will stop work for a while, when the pressure is under some degree,and after several minutes,the second pressing will begin automatically,ans when the pressure goes to the adjusting degree,the presser will be stoped for the first ending.
The eight step:Stop the the high-pressure reflux valve and let the oil tank go down,loosen the nut and open the cap,then the meal will go up as the oil tank rising up,take the meal out of the machine,and break it manually.
Tips:The second pressing and third pressing are the same as the first one.And there is a temperature-controlled setting on the distribution box,when you open it,the machine can be heated by the infrared ray,and you can choose the ways of pressing,hot or cold by yourselves.