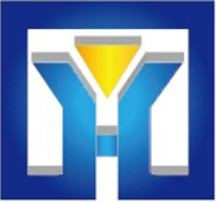 Oil Expeller, Oil Press and Oil Refinery Machine Supplier
Small Scale Palm Oil Refining Machinery
Detail processing line of small palm oil refinery machine
1. The neutralizing tank is used for neutralizing acid, and rinse
2. The decoloring tank is for bleaching oil
3. The deodorizing tank is used for deodotization tank
4. The thermal oil furnance provide the heating for production
5. The vacuum pump provide vacumm for bleaching , deodorization which is can reach 755mmkg
6. The air compressor can help filter and remove the bleached clay
7. The filter press is for filtering clay
8. The stream gererator can generate stream distillation
9. The quality of refined oil reached to the standards for edible oil and santitation
Technological process:
1. It's a kind of intermittent small senior edible oil refining equipment.
2.This is the special equipment for degumming,deacidification,decoloration,deodorization (senior edible oil,salad oil).
3.The complete set of equipment includes heat conduction oil furnace,steam generator.It can process chemical refining withoutpurchasing other pots.
4.Because deodorized tea seed oil,rice bran oil and corn germ oil etc. are with much fat or wax,they should be further dewaxing and degrease.