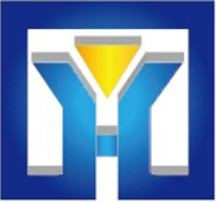 Oil Expeller, Oil Press and Oil Refinery Machine Supplier
Corn Germ Oil Pressing Machine for Corn Oil Mill
1. Products:
Our products are edible oil press machine, edible oil extraction machine with solvent and edible oil refining machine. We can supply semi-continuous oil press equipment for2-30T/D and Continuity sets of oil equipment for 30-3000T/D. By the customers requirement we can provide cooking oil press machine, cooking oil press machine, cooking oil extractor or cooking oil refinery only. Any part of this edible oil producing line can be provided by us.
2. Customers:
We have customers from all over the world like Uzbekistan, Kyrgyzstan, Kazakhstan,and Canada, Chile, Argentina,Ethiopia, India, Malaysia, Zambia, Nigeria, Russia , Turkey, More than 30 countries and areas.
3. Advantage:
(1) Simple design, small volume and light weight, easy to handle and move.
(2) Easy for operating, low labor intensity and high economical profit.
4. Features:
1. It is easy for people to learn, understand, and operate because of its small size. Besides, it is no special requirements for people to operate.
2. It costs less various expenses with lower electricity consumption in use.
3. The machine is a hydraulic machine with big pressure, high oil yielding rate and pure oil Quality.
4. The machine adopts automatic control system, automatic preheating control and automatic pressure control of hydraulic system.